The challenge officially ended yesterday... Who knew it'd be so hard to say goodbye to a challenge? *
cues up BoyzIIMen
*
I've taken up lots of challenge in my hair-based journey. Some more crazier and short-lived than others. There has always been that sense of excitement and anticipation at the beginning, eventually followed by confusion and disappointment at the end.
You know, like:
Till now, o' course.
This post is a little gif heavy because how else can one express their emotions on the internet?
I think the things that made it different from my other challenges were the things that made the difference: bamboo tea, henna and supplements. But before I start a-rambling, let's do this actual review!
Rule 1 – Take a before photo
Done.
Check 'em owwwt
. Some of them are also below.
Rule 2 – Be nutrition focused (up your fruit & veg intake)
Done. Clearly fell off the bandwagon often (cos I'm human and you can't buy anything quick cheap and healthy) as the numerous pizza boxes I put out for recycling can attest..Generally, I was on it like Sonic, eating my bok choy/pak choi, onions, salads (even those eaten under duress count, right?), drinking my Bamboo Tea.
I originally got the tea
from this company
on Fiona's recommendation and ahhh, it was dee.lee.shious!
Unfortunately, they seem to be taking an extended break and I've had to resort to making my own stuff which, as we know, doesn't always end happily.
Apparently they're a great source of silica, but how bio available the silica is could be debated. I'm a herbal tea addict anyway, so it doesn't make too much of a difference to me, since I'd drink it anyway and any benefits are an added bonus.

Rule 3 – Take Vitamins/Supplements (optional)
I never usually take supplements but I thought why do the same thing every time? Just means you get the same results, innit?
The supplements I was originally on was just Vitamin D (because I got it for free from Asda). Then I decided to go the whole hog and some some Cod Liver Oil Capsules, and started taking calcium with my Vitamin D too. It's now turned into a big rigmarole about my teeth but, again, more on that later.
Rule 4 – Increase your H2O drinking game
During the winter months, this was really easy...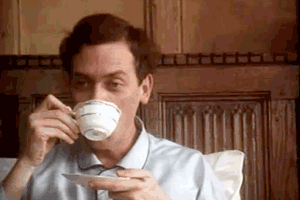 Mmm, Bamboo - how refreshing!
but surprisingly has got harder during the summer months. To be fair, most things have gotten harder during the summer months because I'm just so tired all the time. But now I have more time, I'm glugging down H2O like no man's business. O'course, it's too late now >.<
Rule 5 – Chose a long or short-term protective style
My protective styles were short term. I think I did twists earlier this year (and didn't post about them, haha, oh dear) but that was the longest protective style I had. I've also done two wash and gos but that's not a lot to me (in six months? Come on!) and they were both summer celebration styles, so no regrets! (Except when detangling....aish..)
Rule 6 – Wash and deep condition your hair at best 2x a month and at the very least once a month
I admit, I cheated. I washed and deep conditioned at best every week. This was a case of knowing that this rule would NOT work for me since I've tried it before and my shed hair takes no prisoners nor nonsense. So every week - ten days was when my hair was out loose.
Rule 7 – Moisturise your strands
Every day, mate. Every. Day.
Max Moisture Crew!
Rule 8 – No heat tools + reduced use of tools in general + finger detangling
Er, does a hooded dryer count as a heat tool?
If it does, I failed because I used it for deep conditioning and also to dry a couple of curlformer sets in the bleak midwinter earlier this year.
*weeps*
If it doesn't, then this was easy peasy lemon squeezy because I don't even own any other heat tools to use and I've always finger detangling!
*uwarranted smug face*
Rule 9 – Baggy & add Peppermint essential oil to your scalp lotion/oil (optional)
Didn't do.
Rule 11: Eat to heal my gut.
I was eating kimchi like mad for the first...3 months? But then I ran out. My Chinese leaf languished miserably in the fridge, un-fermented and ignored. I haven't eaten any collagen or broth in about 2 months. But my gut is definitely a lot better since I've stopped taking certain meds and I'm off antibiotics, there is a bright side.
I just need to stop eating pizza and nachos and other cheesy products - I suffer so so much, like I didn't know what was going to happen.
I'm happier though - this whole issue *circle waves vaguely* is a lot more predictable now that I've stopped the meds.
Rule 12: Chill out more productively.
This is my excuse for my failure of a lot of the aforementioned rules but I think it was healthy. Sometimes I was just able to.
Add any verb you like after that full stop but I just
couldn't
. So I didn't. Stress has physical symptoms too and I refused to give it the time of day. So, sometimes I didn't do my hair if I didn't feel like it, despite the fact it was my only gap in the weekend where it would dry. Oh well, there was always the next time.
It did border into laziness because, although physically I felt rested, mentally and spiritually my gauge wasn't as filled as I'd have liked it to be and I wonder if that unbalance fed into my feelings of exhaustion, thus continuing the whole cycle!

Rule 13: Strength
This was never a rule really, but something I picked up along the way. I'd always known that protein was essential to my routine for my fine hair (see how wispy it looks below!) but I had never found a protein product I was pleased with.
During this challenge,
Curlyproverbz's henna tea
(I skipped the other herbs since I don't have them) and Aphogee's 2 minute Reconstructor have been essential (I believe) in helping me with the length I've retained and I just had to mention them for the sake of clarity and so I can remember everything I did right when it goes down the drain at the end of this summer!
Speaking of length...
Rule 10 – Be patient & take photos
!
You can tell time has passed because I can actually take pictures in sunlight now, so the lighting is drastically different.
Bottom left of hair: Before - wispy 11.5 inches.
Now - wispy 12.5 inches
Top left of hair: Before - 10-11.5 inches
Now - 13 inches
Bottom right of hair: Before - 10 inches
Now - 13 inches
Top right of hair: Before - 11.5 inches
Now: 13 inches
Oh, and a bonus back shot:
About an inch away from Bra Strap Length.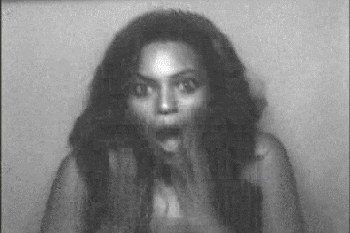 Dunno about you but I would call this challenge a good ol' success.
Shake it swag. All they need are sunglasses and you've got me right now.

Oh, haaaaaayyy
As a final round up to this monster post, I'd like to say a huuuuuuge thank you to Fiona for hosting this challenge - looking forward to seeing how everyone else did!